sponsored by

What they said about the 2020 Summit
" The Summit gave me deep insights into mental health, stress, workplace wellbeing and development, as I took part in compassionate, empowering, and intelligent conversations around stress, mental health and the future of work. What I appreciated especially was the community spirit evident throughout, with a focus on the betterment of people and organisations internationally. The key message coming through was that it is possible to survive and thrive in the workplace with the right strategies, support and techniques. I am pleased to be part of the ISMA community and look forward to supporting them with their mission."
Paul Dorrington, Mental Health Vocational Rehabilitation Specialist, Public Speaker, NHS Lead and ISMA Ambassador
"I'd like to offer my deep and heartfelt congratulations to ISMA on hosting such an astonishing Stress & Wellbeing Summit! When I think about where this began, just as the Covid lockdown was happening back in March, amid a sea of uncertainties, what you have pulled off is nothing short of awesome. Having seen the range and coverage of the programme, words like 'majestic', 'magnificent' and 'formidable' come to mind. This Summit has been truly breath-taking as a global event and I am sure that it will have raised ISMA's profile on the international stage as an organisation dedicated to promoting stress prevention and wellbeing – even more vital in these difficult times. Thank you to Carole and the team."
Chris Day, MD, Filament Publishing
"I am delighted to be speaking at ISMA's Stress & Wellbeing Summit 2020 as someone who has faced major challenges along the way and overcome them. If, through my story, I am able to inspire women already in business or who would like to achieve their entrepreneurial goals - to have confidence in themselves, then I will have done my job. As a mentor and supporter of women working within corporate structures, I know that times have rarely been as tough as they are today in the changing world of work. But today is exactly the right time to start your journey, have self-belief, and follow your dream!"
Dr Yvonne Thompson CBE
"As someone who has been studying health and wellbeing in all their forms for over 40 years, I know that how we feel at work and when we go home at night makes a huge difference to our overall happiness and motivation to do our jobs well. As the world of work and what we expect from it today is changing at such a rapid rate, the challenge is on for employers to raise their game. The welcome initiative shown by ISMA in staging this online Global Stress and Wellbeing Summit to debate many of these current issues must be applauded and will help each of us to find resilience and, fundamentally, to remain socially connected at an incredibly difficult time."
Professor Sir Cary Cooper CBE
"I am delighted to be opening the first ISMA Online Global Stress and Wellbeing Summit, particularly during these challenging times, both in the UK and around the world. As founder of WorkL and Engaging Business, I am pleased to say that we share common areas of interest with ISMA, especially through the research we are undertaking into the business, economic and societal benefits of happy and engaged employees. When employees are fully engaged, anything becomes possible. ISMA's Global Stress and Wellbeing Summit is bringing people together to learn, acquire skills, and use tools which will empower each of us to be ourselves while increasing wellbeing and reducing stress at work."
Lord Mark Price CVO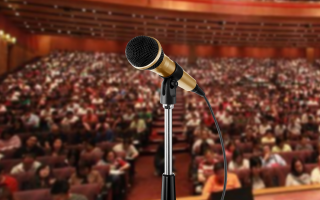 Need a speaker or
media spokesperson?
Contact chair@isma.org.uk